The Story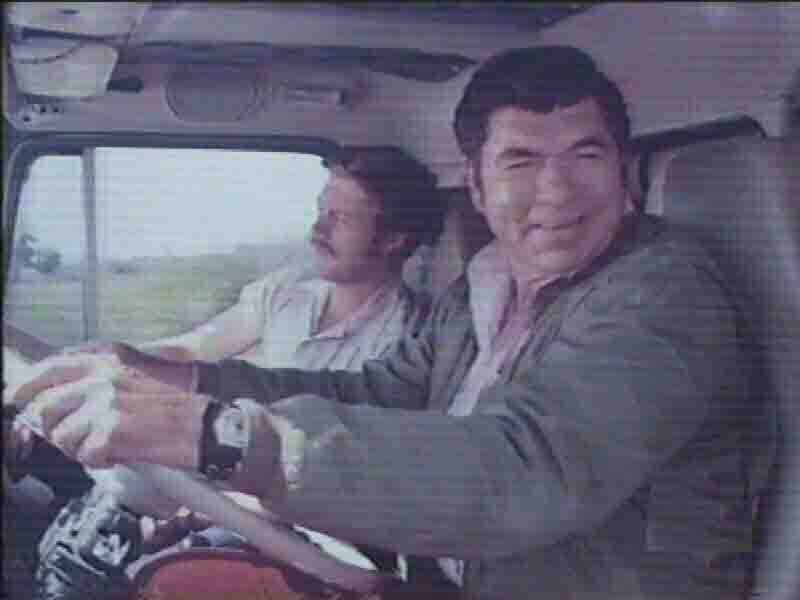 Sonny is a truck driver,
he travels along with his friend Will.
Will has a degree in law, but has chosen to be a trucker.
As temper, they are very different.
Sonny is impulsive and dynamic,
Will is quiet and thoughful.
Generous and caring, Sonny and Will
always help whoever they meet on the road.
Every journay is always an adventure!
| | | |
| --- | --- | --- |
| | | |
| Sonny and Will are drinking a beer | Sonny and Will're having lunch | Sonny and Will help the little Charlie to find her dad |
Sonny and Will, help their friend Luke to make flying the balloon "The old South will rise again".
News
The show Movin On was created
by Philip D'Antoni and Barry Weitz.
The telefilm is based on the movie "In Tandem"
which was made in 1973.
"Movin On" aired from 1974 to 1976.
This tv series had a good success.
The stories were very nice, human and concrete.
The two protagonists, Claude and Frank were great!.
Sonny and Will'll stay a
memorable and singular
truck driver's couple forever.
In Italy
Movin on arrived to Italy
in Spring of 1983.
The show was rerun till the end of year's 90.
The first time, it aired with
the original title,
after they translated it
with the name "i camionisti".
The Dubbers

| | |
| --- | --- |
| Sonny Pruitt | Dario Ghirardi |
| Will Chandler | Marco Bonetti |